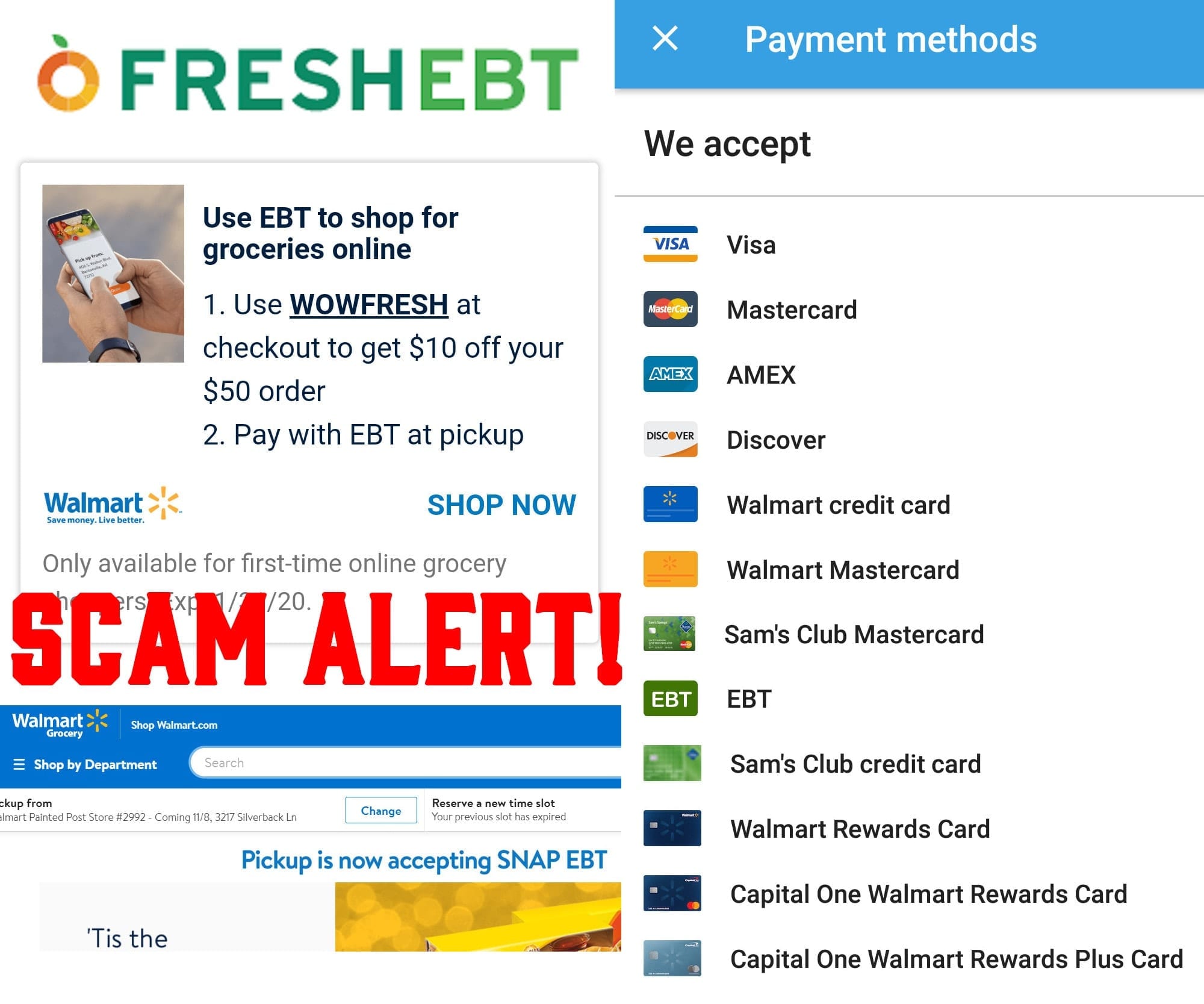 SCAM WARNING at and by Walmart!!!
This warning needs to go out to anyone shopping at Walmart using EBT (SNAP) Walmart claims and advertises that you can use your EBT card to make purchases on their Grocery.Walmart.com and Walmart Grocery Mobile App, BUT THIS IS NOT TRUE! When you go to pick up your purchase, they tell you that they can not use the EBT card. This is a classic SCAM by Walmart to get you to spend more money, WARNING!!!

Walmart SCAM WARNING!!!
I was told by an upper member of management that it can only be done if you are in NY with a NY EBT card, no where on the FreshEBT app where the ad is placed says this, as in fact it says to "Pay with EBT at pickup" and there is NOTHING on the Walmart site or app that tells you of this extreme limitation! FreshEBT and Walmart are national, but I was told by Walmart management that paying by EBT is limited to New York!
Walmart is trying to SCAM you! BEWARE OF THE BEAST!
Also, make sure to check out my Why Do We Shop At Walmart?