* Disclaimer! *
Let me start by saying that this is a joke! I am a firm beleiver in equality for all! Not just between men and women, but for people of all colors, sexual orientations, religion... everyone! And NO ONE should ever have to feel uncomfortable in any situation especially in the work place! I was sexually harassed by my (male) boss for years and I know how it feels!
So again, this is meant to be a joke, so please do not think that I am saying anyone has the right to do something that you do not want them to do or to be treated differently because of who you are! Thank you!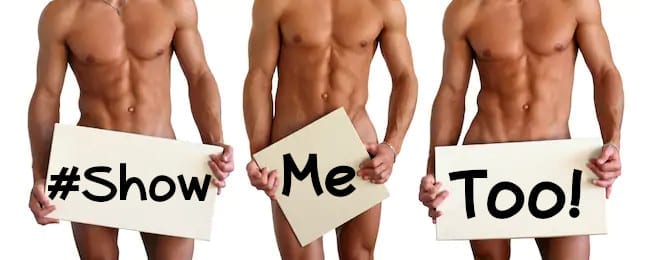 The #ShowMeToo! Movement has begun!
All the time in the news you hear about some man exsposing himself to a woman in the work place. They might not want to see it, and I can understand... But what about me?!
Am I not pretty enough? Why don't I have men just randomly showing my their privates?
This has to stop!
It is time that you show me too! On the street, in a bar or club, while shopping, anywhere I am! Just whip it out and let me see what you're working with! I will let you know just how you "measure up"!
Stop the discrimination and include me too!